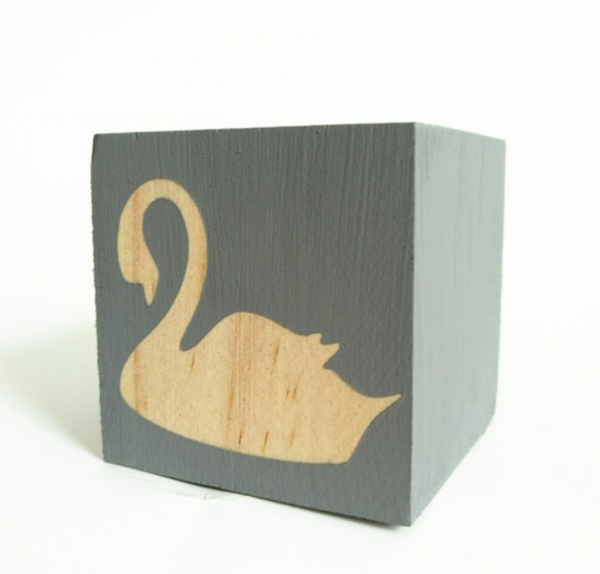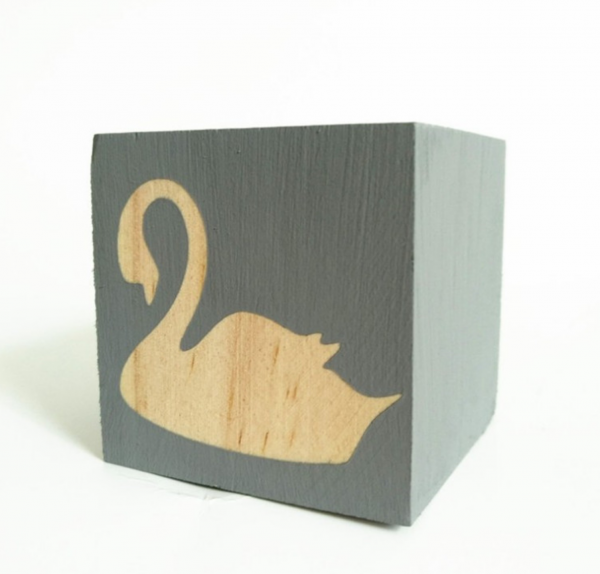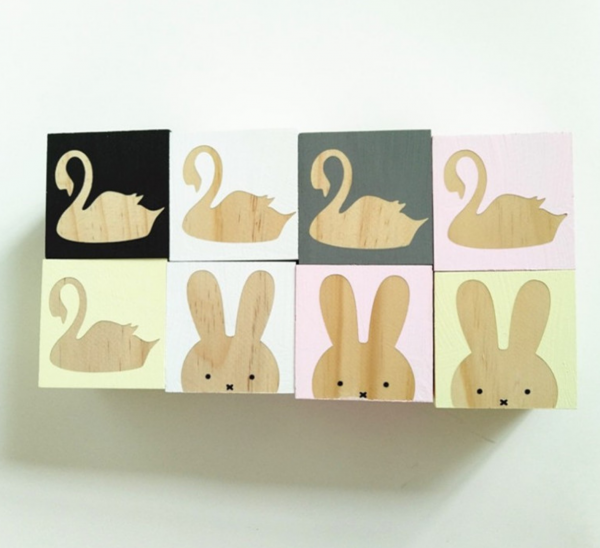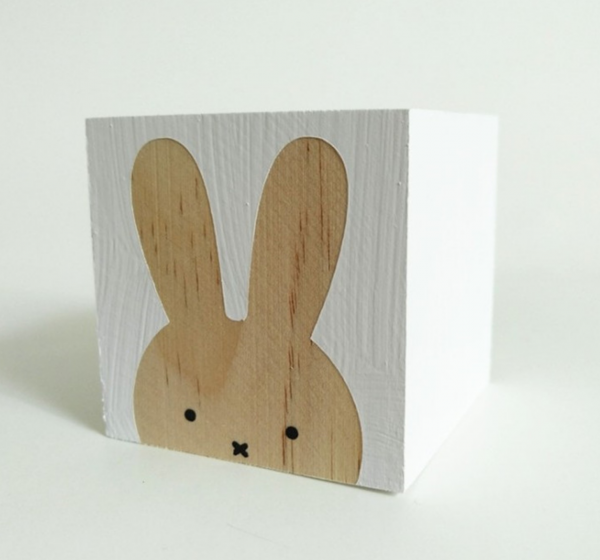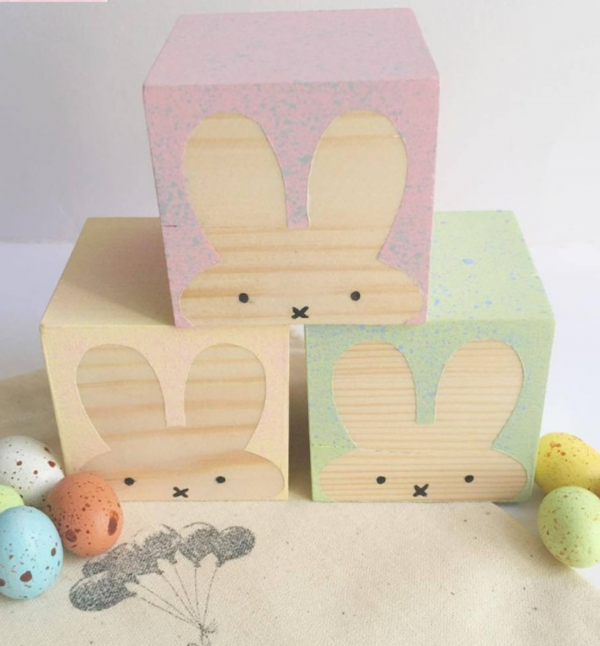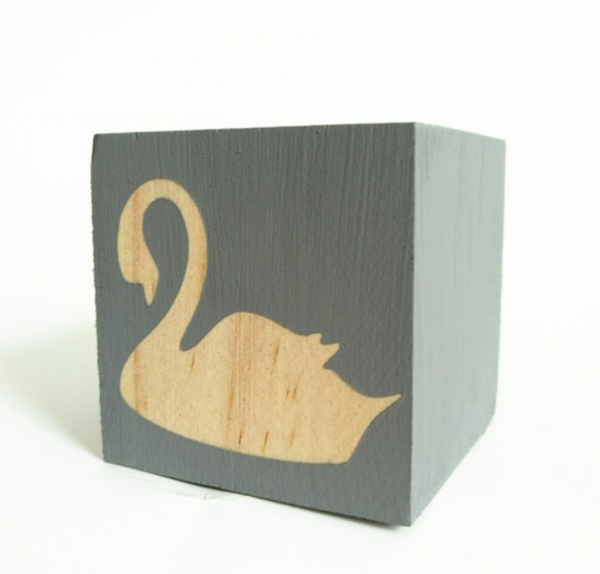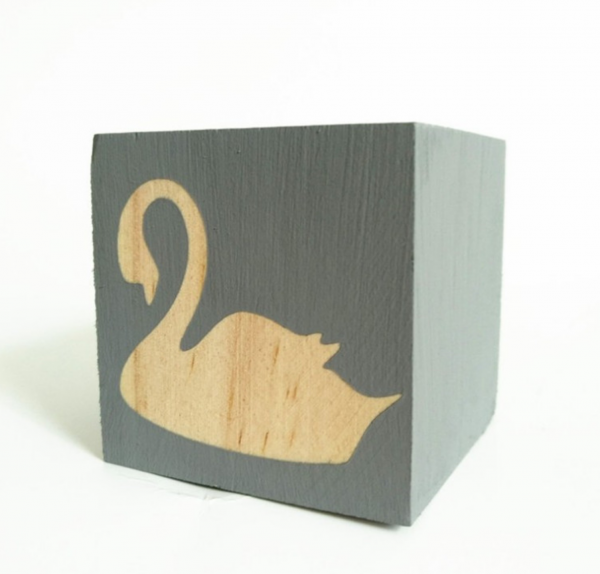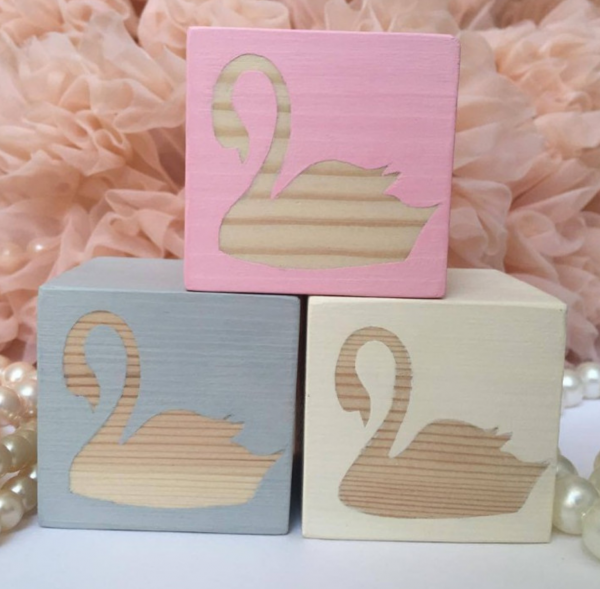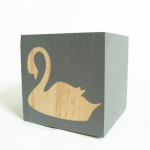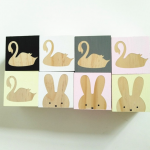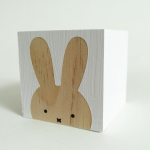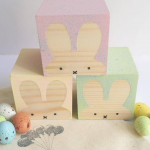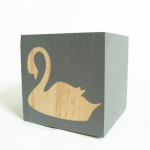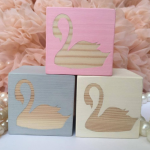 Wooden Blocks
R80.00
Looking for something cute to decorate your kid's room with? We have the perfect solution, Wooden blocks by Pinocchio Kids. They are excellent to look at and are sophisticated enough to look great in any child's room. They all made of natural wood with baby-safe dyes so you don't have to worry about them lying around the room at all times.
What's even better is that the wooden blocks are available in two designs, Swans and Bunny. They are also available in a variety of contrasting colours which really help light up a room. You can get the Wooden Block in Pink, White, Grey and Black, all tastefully done and in a manner than even your baby will love looking at it.
If you are looking for an affordable but safe and cute toy to decorate your child's room then you have to consider buying a Wooden Block by Pinocchio Kids.
Description
Size Guide
Additional information
Description
Decorative items for kids' rooms are hard to find, especially those that are unique and stand out from the usual stuffed animals. Pinocchio Kids offers the Wooden Block which is a unique and standout toy to decorate your child's room with. The shape is of a simple block but the intricate patterns on the wooden block make it stand out from all the other toys available on the market.
If you are looking for something with a little bit of your personality, a special way to make the Wooden Block you own then you have plenty of colour options to choose from. From the design aspect, you can also pick between a swan and a bunny that could be the face of your wooden block.
The material is all-natural wood painted with baby-safe dyes which makes it perfect for even the tiniest baby rooms. Your baby can play with it, test out his motor actions with the block and the block can even be their introduction into the world of animals. Getting them familiar with shapes and colours at a young age is extremely important in the mental and physical development of your children.
The Wooden Block by Pinocchio kids is made by expert craftsmen who design toys and decorations, especially for kids. All the blocks are hand made and the designs are inserted using special cutouts to ensure consistency and quality of the build.
A single wooden block by Pinocchio Kids is highly affordable and could be the first decorative item in any kid's room. As they grow older you can them additional blocks to teach them building or just use them as decorative items around the room. The possibilities are endless and the price you have to pay is almost nothing.
Buy the affordable decorative toy for your child's room today!
Additional information
| | |
| --- | --- |
| Dimensions | N/A |
| Type | Swan, Bunny |
| Colour | Pink, White, Grey, Black |
| Material | Natural wood |